Verilux® 5 meter High Speed Network Patch/LAN Cable 26AWG Cat8 Ethernet Cable
Rs. 1,699.00
Sale price
Rs. 1,033.00
Sturdy and Durable Material: The copper wire is wrapped with 8mm thickened eco-friendly PVC, which is more wear resistance, flexible and longer service life.Gold plated RJ45 connector, more stable connection. Made of 4 shielded twisted pairs 24AWG (STP) of copper wire with two RJ45 connectors at each end.

Faster Cat8 Ethernet Cable: Support bandwidth up to 2000MHz, provide maximum networking speed up to 25Gbps / 40Gbps so that you can surf the Internet, stream videos, music and other data without them hassle of a slow network.

Stable Performance: Cat 8 network cables provide better crosstalk protection, noise protection, and interference protection to reduce signal quality and make network speeds faster and stable.

Universal Compatibility: Fully backwards compatible with Cat7/6/6e/5/5e ethernet devices.Universal connectivity for LAN network components such as PCs, computer servers, printers, routers, switch boxes, network media players, and more.

Widely Used: 16.4FT in length . Perfect for network switch, routers, adsl, adapters, hubs, modems, PS3, PS4, x-box, patch panels, and other high network applications performance.

Superior Performance with Anti-dust Cover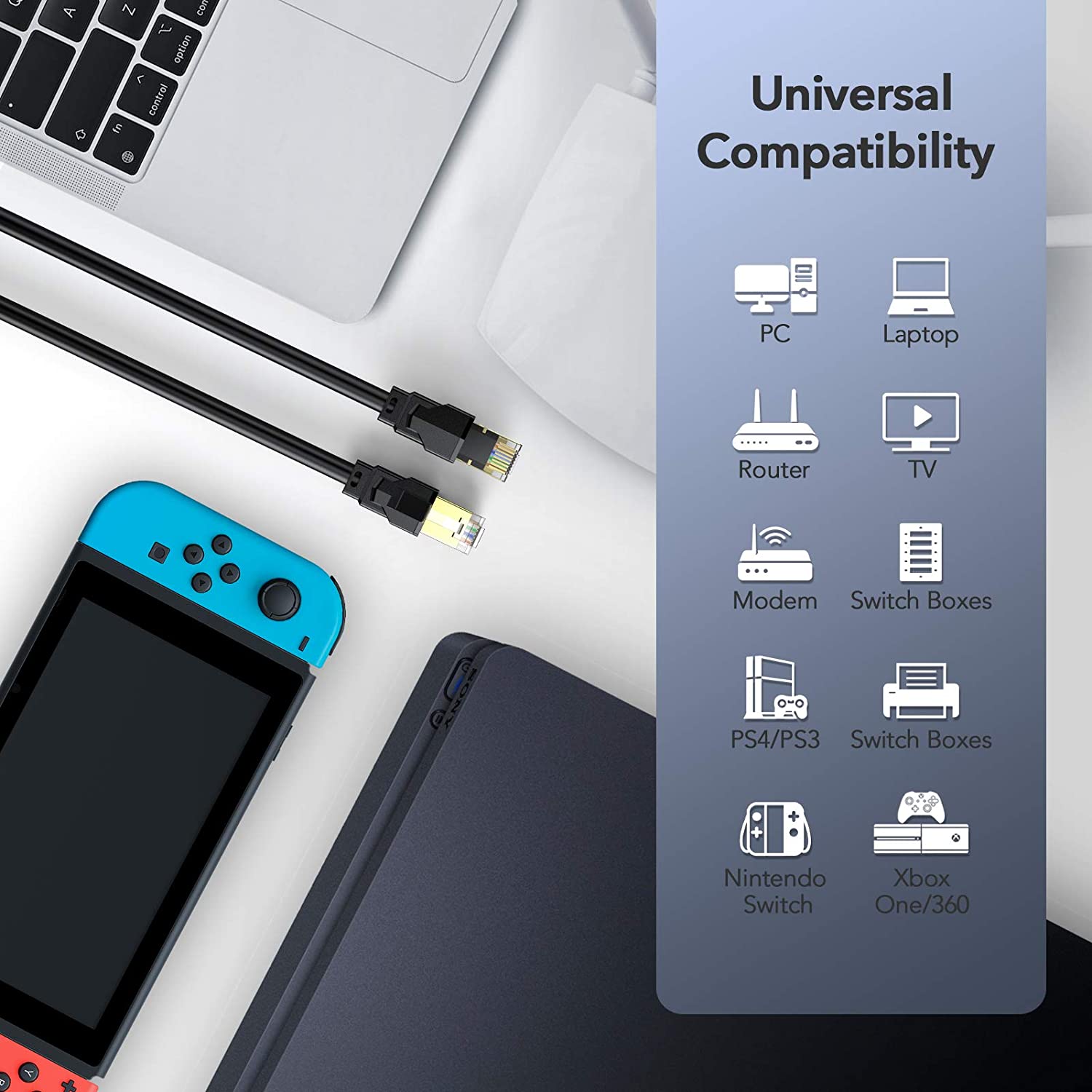 Snagless design for easier unplugging
Molded strain relief eliminates snags, pinching and withstand tangled obstacles
50 µm micron gold-plated contacts improve the signal integrity
Bare copper conductors
Stranded twisted pairs
Inner foil sheaths
Braid
Outer foil sheathCat7 vs Cat8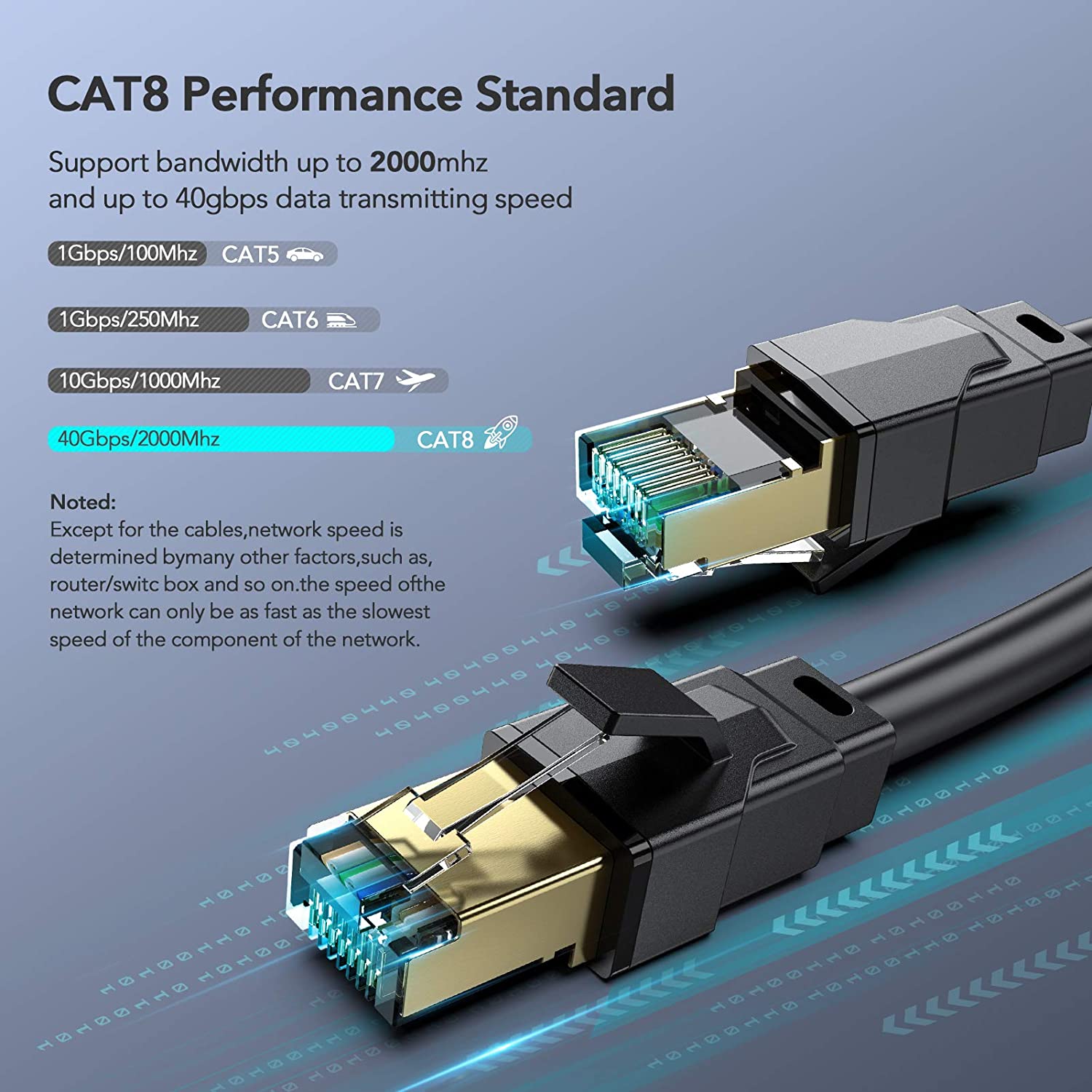 Supports 40 Gigabit Ethernet
2000 MHz rating supports higher bandwidth
Crosstalk suppression for Signal Zero Attenuation
Better heat dissipation for PoE applicationFLUKE PASS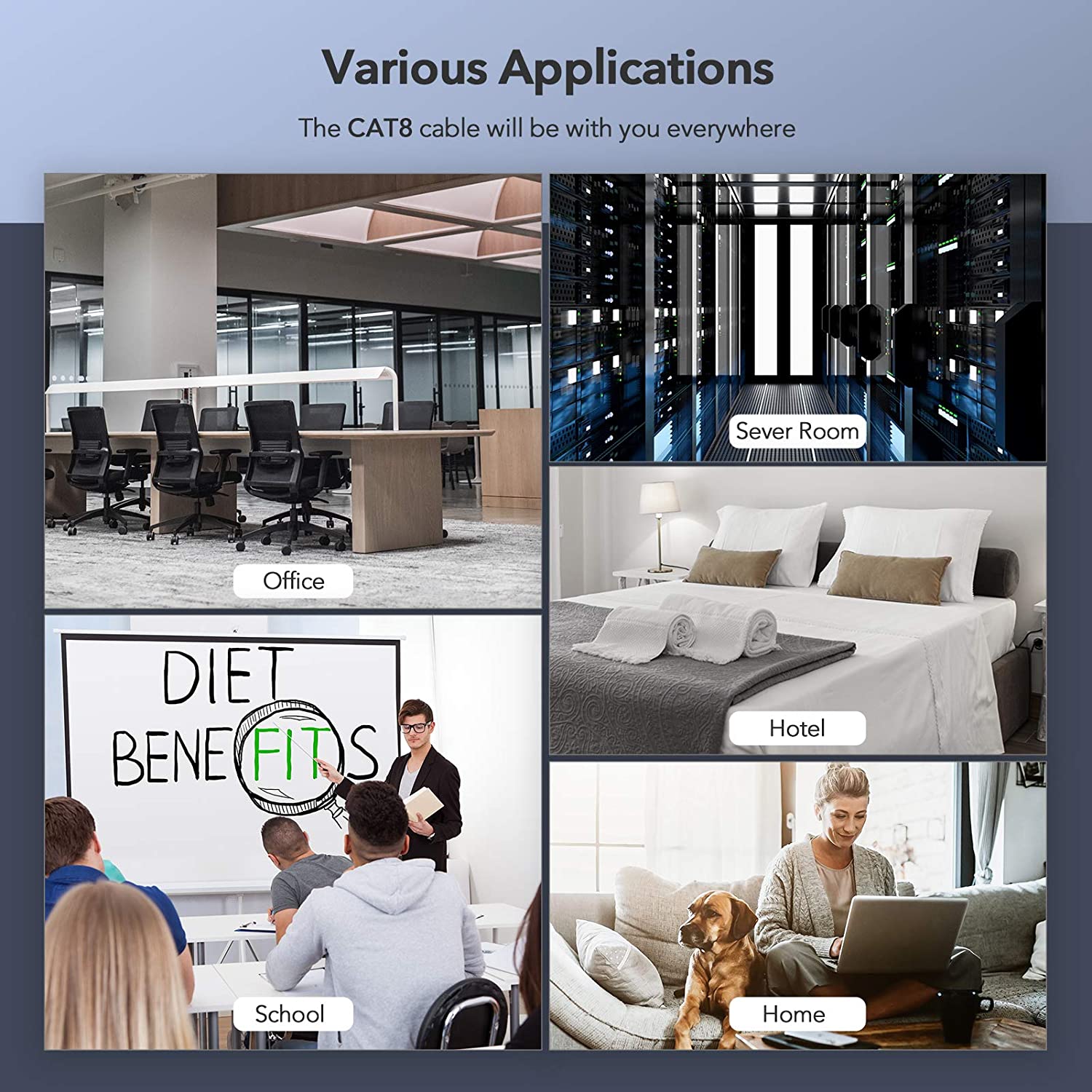 All the cables pass fluke tested.
Totally meet your requirement of network